Tired of mowing the lawn every weekend? How does non-interference in the care of grass on the lawn sound??
The future of lawn care is here, to permanently remove this horrible chore from your to-do list.
Imagine a hypothetical lawn mower, which mows the grass, while you watch the game, relax in a hammock or even sleep. Yes, there are several fully autonomous lawn mowers on the market and we are here, to help you choose the best robotic lawn mower for your yard and lifestyle.
Let's take a look at this review robot lawn mower workforce and Husqvarna, which in our opinion seemed optimal, when choosing among dozens of other analogues.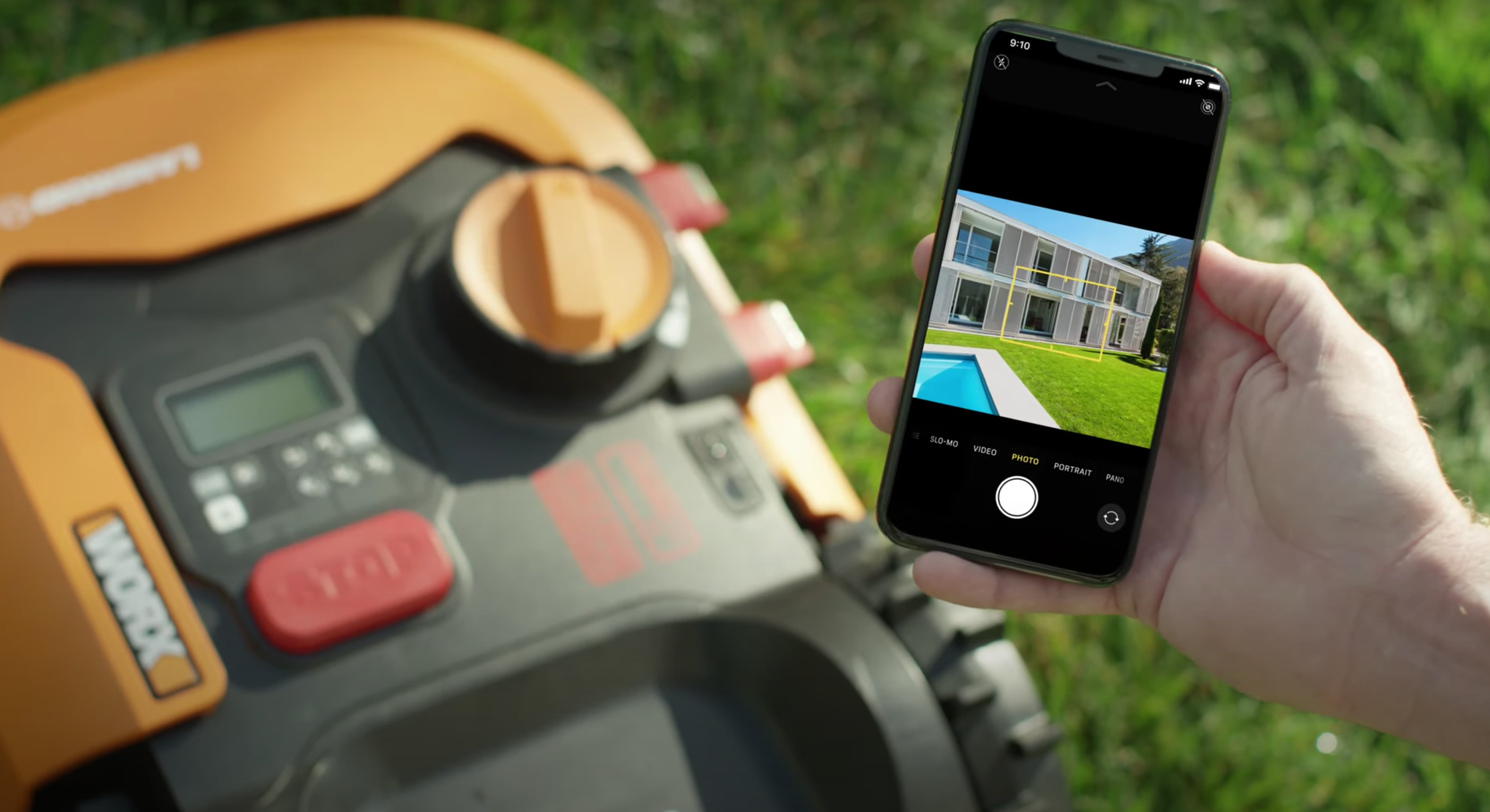 Our 6 verification criteria
We based our reviews of robot lawn mowers on six key factors, including:
Performance;
Reliable intelligent technology;
Endurance;
Easy to set up;
Prices;
Warranty.
Note: these products and their new features are more expensive, than a conventional lawn mower, and should be closely monitored for security reasons.
Robotic lawn mower Husqvarna Automower 315X
We chose the Husqvarna Automower 315X robotic lawn mower for its reliability, Durability and overall performance.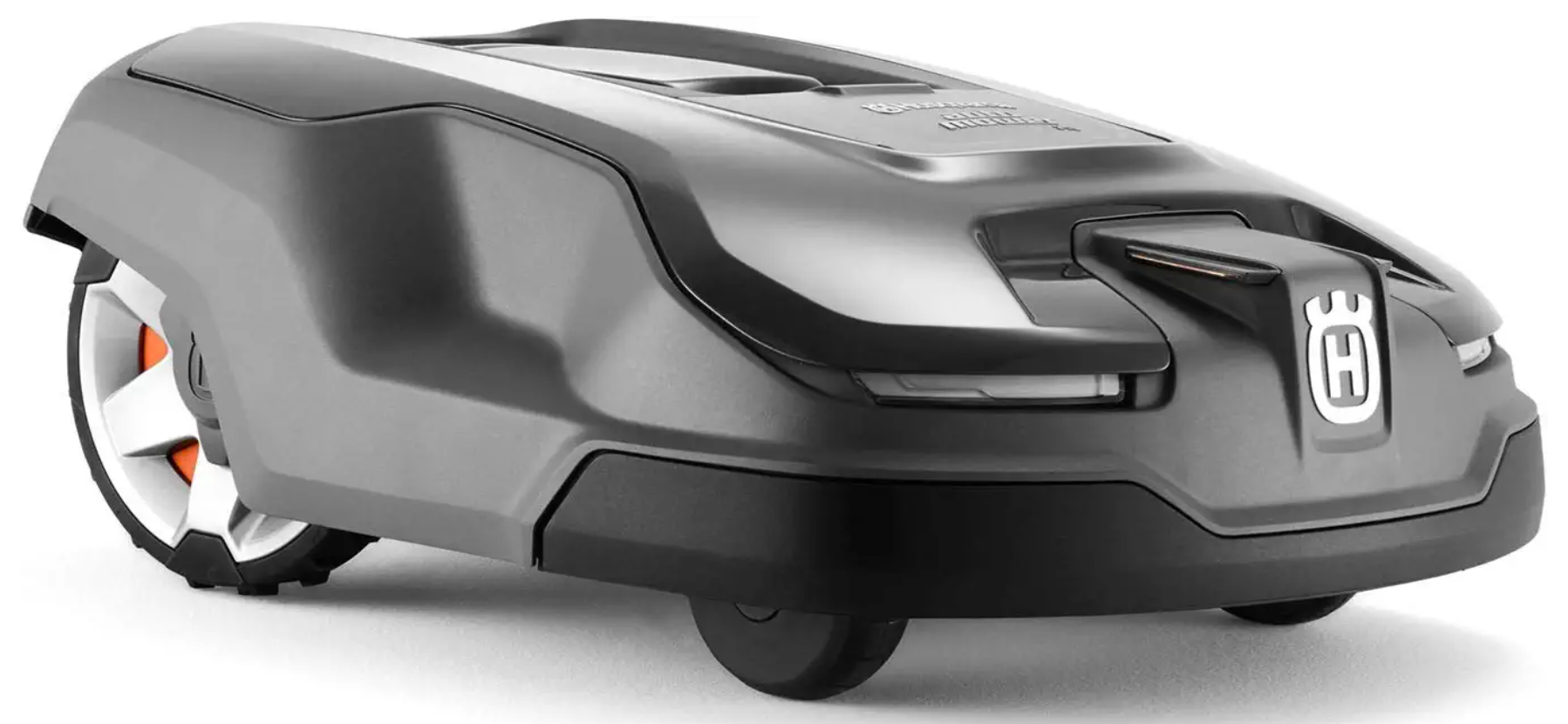 Husqvarna has a 20-year history of producing high-quality lawn equipment, и эта полностью автоматизированная газонокосилка не является исключением. With 1995 years they sold more than 1,5 million mowers.
This robot lawn mower has 9 knives and copes with rough terrain up to 6 cm, steep slopes, large and difficult areas and heavy rain, and you don't even need to lift a finger after programming the settings of its intelligent technology.
And you can even program it with your smartphone.. Husqvarna uses three rotating razor-like sharp blades, to evenly cut the grass in the area up to 600+ square meters. Please note, that when leaving the lawn mower it is necessary to purchase an installation kit. You can set it up yourself or you also have the option to bring in a professional to help with the installation..
Pros
Easy and reliable programming via LED display or smartphone app (Sold separately).
Fully autonomous, ie. itself returns to the base for recharging.
It's working 70 minutes without recharging.
Quiet enough, to work at night.
Copes with slopes with a slope to 40% and rough terrain.
Self-regulating depending on weather conditions and lawn growth rate.
Anti-theft system.
Cons
Dearly (but average prices for robotic lawn mowers).
Perimeter configuration is time-consuming.
Installation kit with perimeter wiring is paid additionally (you need to use their wires).
Pricing & Specifications
1800 USD, including installation kit.
Warranty: 2 year; 1 year on battery mower.
Battery: lithium-ion (Charging time 60 min.).
Cutting width: 22 cm.
Cut height range : from 2 to 6 cm.
Weight: 9 kg.
The best in its "budget": review of the robotic lawn mower WORX Landroid
Robotic lawn mower WORX WR150 Landroid is not so powerful and multifunctional, as more expensive models, but this robotic lawn mower is great value for money.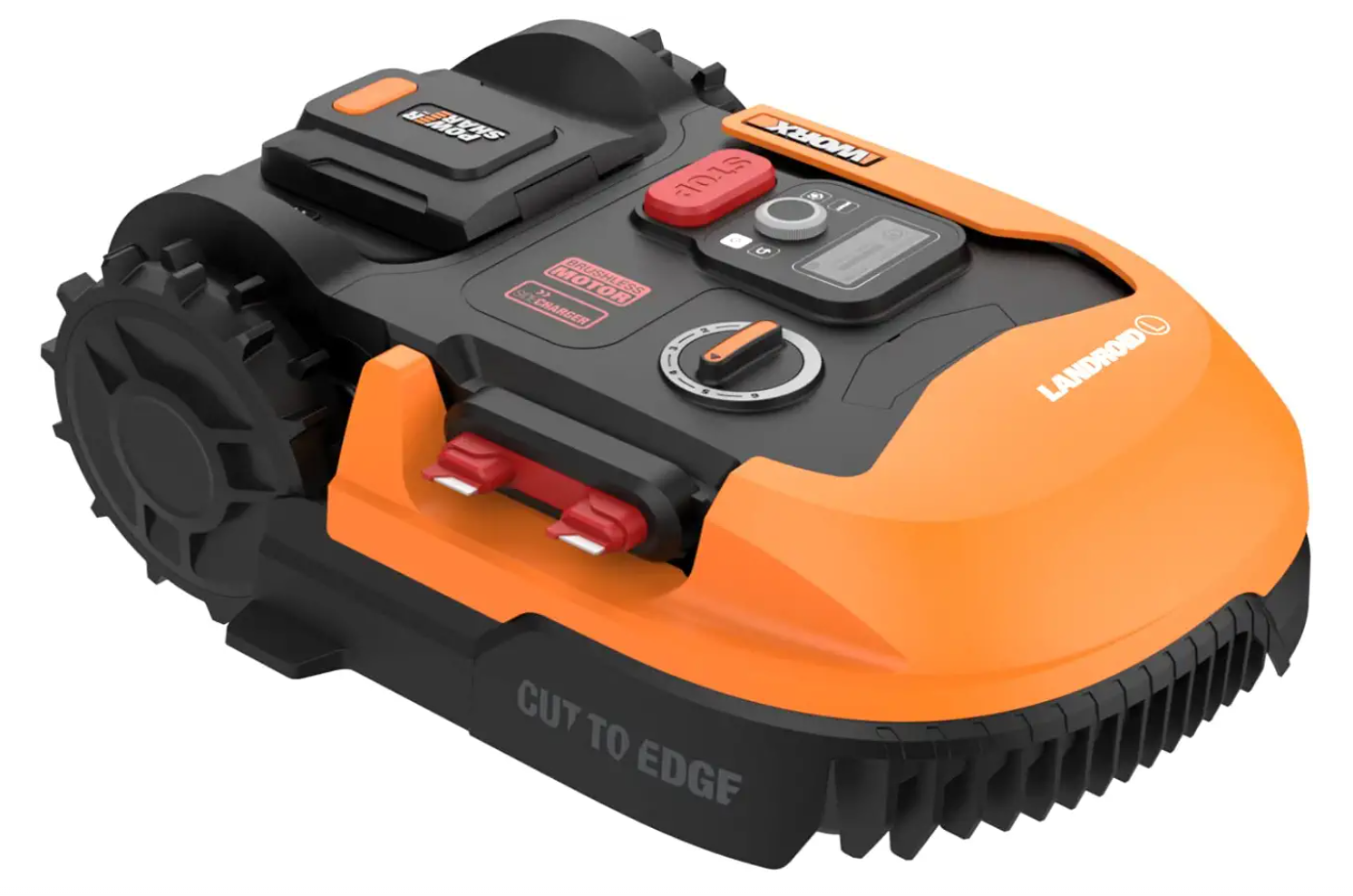 WORX Landroid is controlled by the application, so you can follow the progress, update your schedule and more right from your phone.
And if you have a lot of obstacles in your yard, Landroid uses a system of shock and proximity sensors, to bypass them.
How to compare its performance? This automated lawn mower is reliable and relatively durable, although it cannot withstand slopes more than 20 degrees. And its range up to 500 square meters, which is less, than many more expensive mowers.
But in this price category, you still get a powerful car..
Pros
Excellent value for money.
Fully autonomous robot.
Quiet enough, to work at night.
Copes with the slope to 20 degrees.
Includes perimeter wiring and interchangeable blades.
Anti-theft system with PIN-code.
Cons
Perimeter configuration is time-consuming.
The weather sensor is not so complicated, like more expensive mowers (but he returns to base in the rain.).
Pricing & Specifications
WORX Landroid поставляется с 30-дневной гарантией возврата денег.
1250 USD (including mower, 180 meters of wire around the perimeter and 3 set of interchangeable blades).
Warranty: 3 year.
Accumulator: Lithium-ion 20 V or 40 V (Charging time 45 min.)
Cutting width: 18 cm.
Cut height range: from 3 to 6 cm.
Package Weight: 16 kg.
Smart Home, smart yard
Mowing the lawn is flour, as well as watering! So upgrade your sprinkler system, to make it smart too, and do all the work in the yard from your phone. (Then get double brownie points, doing other chores around the house).
Speaking, why stop outdoors, if you can implement smart home technology and inside? Intelligent technology paves the way for floor cleaning with robot vacuum cleaners and mops, to make it easier to clean the house all over the world.
Liked the article? Easily share your bookmark with your friends, social. networks: