Cleanliness after work: the best stroborezy with dust removal system
In almost any repair comes the time of cutting strobes, therefore, in the arsenal of a professional brigade must be stroborez. This tool can be picked up at an affordable price on the site "All prices of Kiev". Products differ in their characteristics, including, and the presence of a dust removal system. The purpose of its use is clear and without decryption. Such devices allow you to get rid of unnecessary work after performing basic tasks.
Makita SG1251J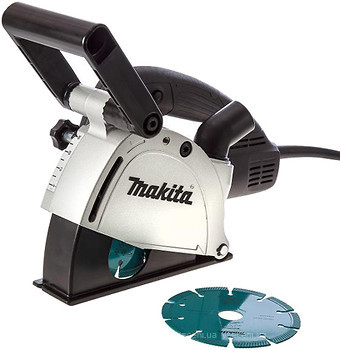 The advantages of this stroborez include a convenient switch, located in the handle of the tool. The user can set the depth and width of the cut in a wide range. To protect the gear and soften the start, the device has a system for damping torsional oscillations, abbreviated SJS. Also an advantage can be called electronic support for speed under load
1400 Watts of power;

10000 rpm at idle;

Groove depth/width – 0-30 mm; 6-30 mm;

cutting wheel diameter – 125 mm;

weight – 4.5 kg.
Average price – 18 470 UAH.
Bosch GNF 35 CA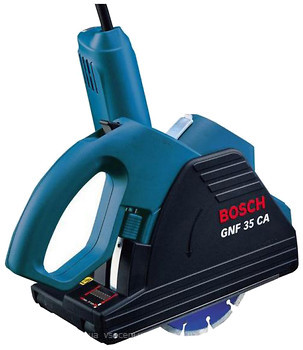 Use of a powerful electric motor in overload protection, ensures long tool life and reliability. For quick replacement of the cutting wheel and safety, spindle fixation is provided. Inrush current limitation system sets power limits when turned on. Constant electronics are used to constantly hold the number of revolutions under load. For easy tool operation on the working surface, stroborez equipped with rollers and ergonomic handle. If you decide to compare prices for stroborezy https://vse.ua/ct/4138/, then make sure, that Bosch GNF 35 CA offers one of the best combinations of functionality and cost.
1400 Watts of power;

9300 rpm at idle;

Groove depth/width – 0-35 mm; 3-39 mm;

cutting wheel diameter – 125 mm;

weight – 3.7 kg.
Average price – 25 805 UAH.
DeWALT DCG200NT
This wireless stroborez provides a huge number of advantages when using. With its help, you can lay grooves in the walls of concrete, brick and stone. The product of the American brand meets high standards of production, offering its users reliability, Efficiency and easy operation. DeWALT DCG200NT has a powerful brushless motor for exceptional performance. The design has 4 roller wheels and 2 diamond discs.
1700 Watts of power;

9000 rpm at idle;

Groove depth/width – up to 32 mm; to 35 mm;

cutting wheel diameter – 125 mm;

weight – 3.7 kg.
Average price – 17 264 UAH.
Findings
Stroborez is necessary for creation of channels-recesses, in which all communications will be laid. Thus, this tool is an indispensable assistant in the implementation of the idea of hidden installation. Buying a stroborez with a dust removal system will cost you more, but this will significantly reduce the amount of dust during the operation of this tool.
Liked the article? Easily share your bookmark with your friends, social. networks: