Anthony Gaudi was a revolutionary at the time and soon became one of the most characteristic architects of the Catalan modernist movement. His job, very personal and creative, drew inspiration from plants and animals, found in nature, and his interest in using organic forms, which are curved, instead of flat, led him to create his own architectural style, expressed through the innovative technique of mosaic trenada, one of his most personal distinguishing features.
China factory Gaudi Ceramics, which professionally specializes in producing mosaic gaudi, using red clay firing technology, already available for purchase in Moscow. Following its name, the tiles of this brand of the same name are very different from their many counterparts, having, in most cases, smooth, uniformly stained surface. And the whole secret lies in the special technology of baking glaze in special ovens, then, mosaic Gaudi Ceramics gets beautiful, arbitrary, organically unpredictable, unique drawing, which you can see on the site, at the previous link.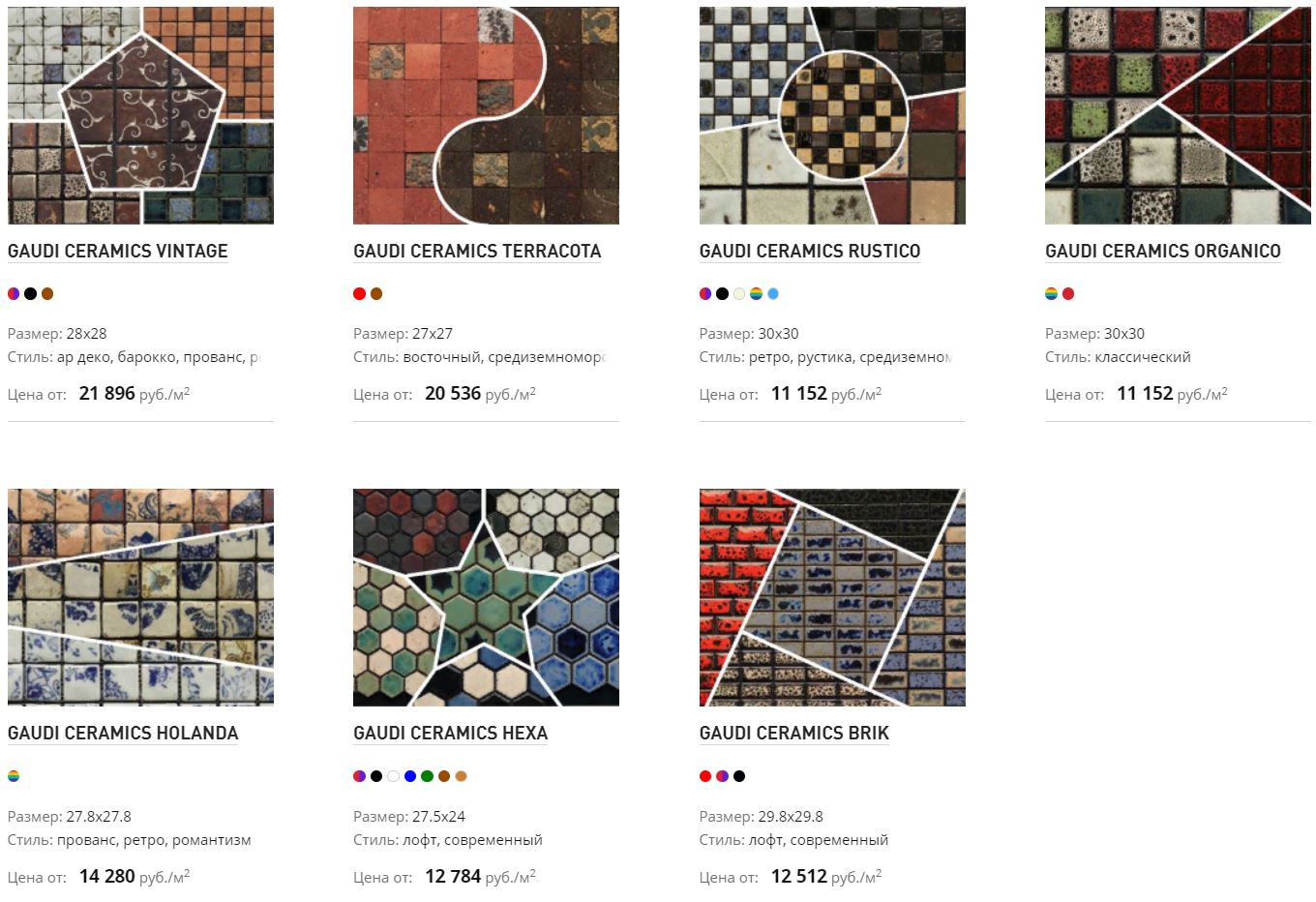 The name of the original Gaudi technique, comes from the main attribute, perceived at a glance: broken tiles, plates and cups. Trencar means "to break" in Catalan, hence trencadis is equivalent to "breaks". Brittle parts were originally reworked to finish uneven corners, and it is inspired by the Neo-Mudejar style during the Arab invasions of Spain, as well as the Opus tessellatum technique, used by the ancient Romans.
Thus, the trencada mosaic - also known in France as the Pique assiette - clearly not invented by Gaudí himself. Of course, he and his colleague Josep Maria Juyol, along with many other modernist painters, became some of the most creative figures, using this peculiar art to fulfill their three-dimensional fantasies.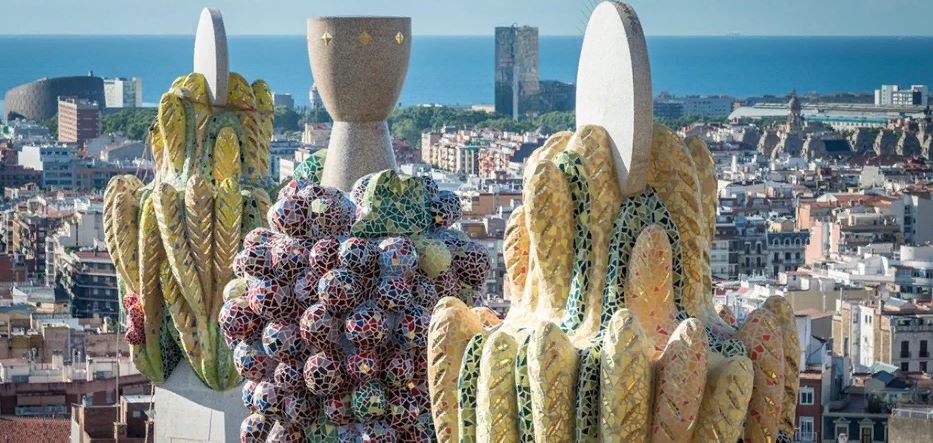 Trencadis is a technique, used to cover various structures and sculptures with mosaics, usually abstract, from irregular pieces of ceramic, glass or marble tiles. The story goes, that once Gaudi visited the ceramic workshop of Lluis Bru and, when he saw, how slowly he puts the pieces in place, Gaudi became impatient, grabbed the tile, broke it and said: "We have to put them in a handful, like this, or we will never finish!"In addition to jokes, the fact is, that Gaudi used bright, durable colors in their designs on curved surfaces, which make them shine and add artistry. To do this, he used ceramics, but he had to adapt to a wide variety of surfaces, which he built. Mosaic Trenkada was that decision, which allowed him to flexibly use this material on any type of construction, even rounded shapes.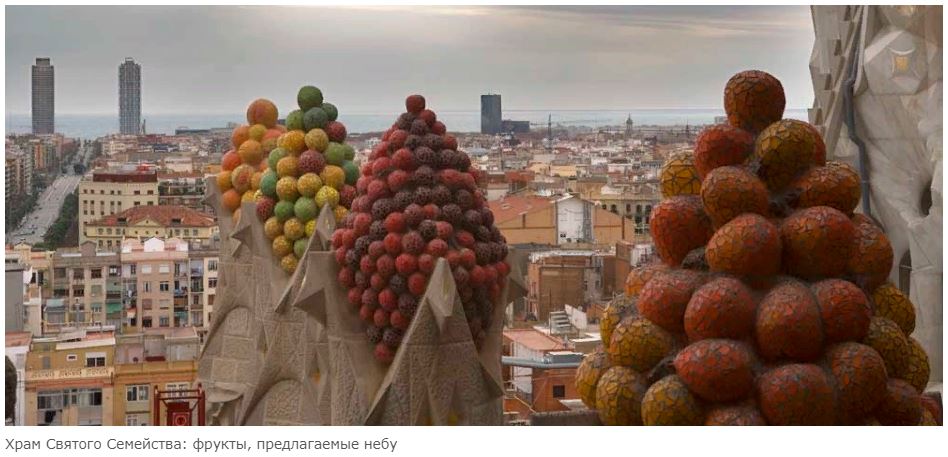 This method also allowed the recycling and reuse of materials. . Because, in addition to promoting architecture, which respects nature, Anthony Gaudi was a pioneer in green building. He used the waste from the factories, ready for cooperation. For his mosaic trendad, Gaudi chose the lucky, bright, clear colors, to bring light, dynamism and energy in his work, and also combined various materials and methods, to get various effects. In addition to ceramics, he also used glass, marble and stone. Materials, which he chose, also acted as a protective shield for the buildings he designed, since they are resistant to weathering and the passage of time.
The trencadis technique was first used on a door knocker at the entrance to Guell's estate, and it can be seen in the most iconic works of the architect, such as Park Guell and Casa Batllo.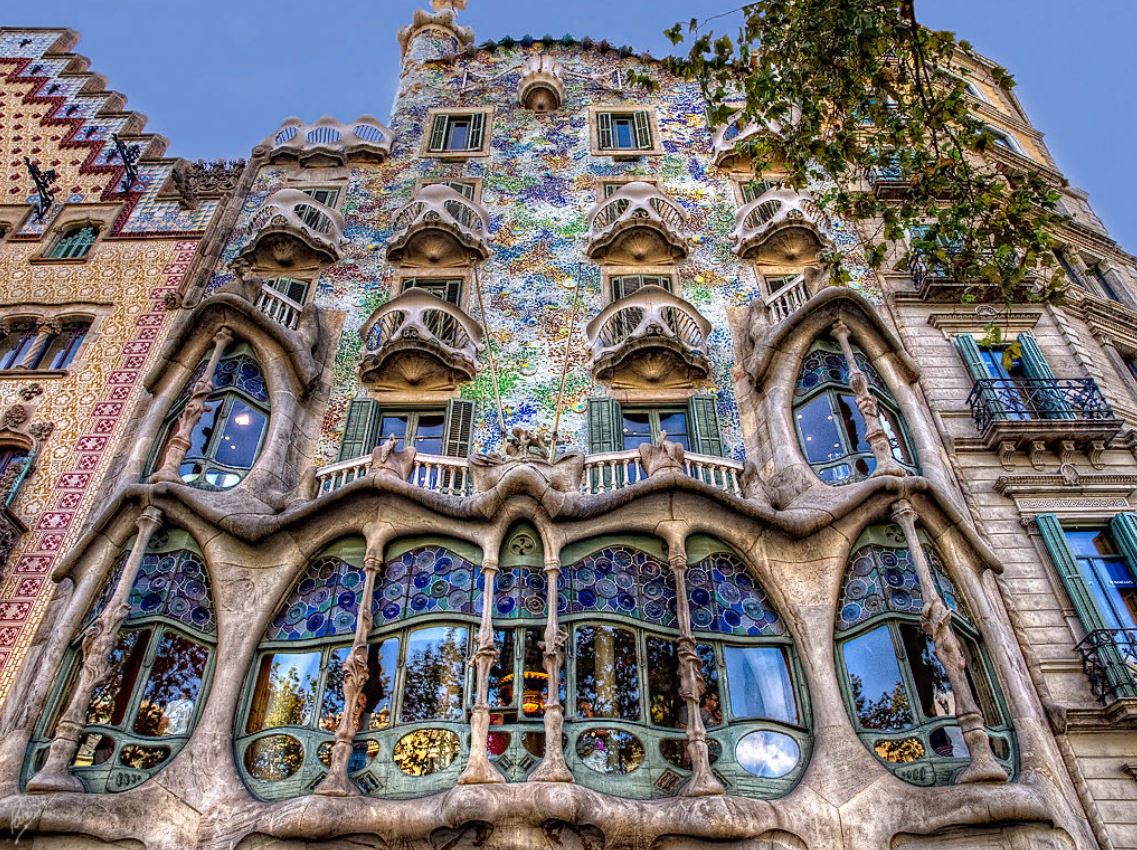 The Sagrada Familia has several possible applications of this technology both internally, both outside the cathedral, although mosaics, which are mostly on the towers: in order, to have the greatest visual and symbolic meaning, all are crowned with lanterns and turrets are covered with mosaic of colored glass from the island of Murano, Venice, also famous, like a venetian glass.
Trencada mosaics on Christmas facade towers date back to Gaudi, and the mosaics on the towers of the Passion façade are from the 1970s. One of the professionals, manually coordinating and doing this work today, is joan orriols, which performed part of the mosaic of the Trencada on the internal arches and all on the apse and sacristy.
Liked the article? Easily share your bookmark with your friends, social. networks: