Today, landscaping is considered the art of creating comfortable conditions for a comfortable stay and rest. One of the Seven wonders – Hanging gardens of Babylon, justly be considered as the basis of garden design.
Examples of landscape design infield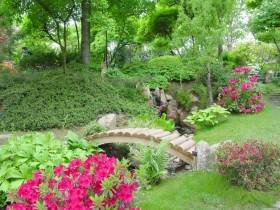 Now landscape design, photo examples will be provided below, striking in its uniqueness and at the same time with ease.
Lots of ideas lets make your yard beautiful and unique, and most importantly, it all depends on your creativity.
Garden bridges in garden decor
A major plus garden bridges visual increase in the area of the site and giving your garden a new, the original view. It is worth noting, such bridges also serve the role of component of the walking route, making it more expressive and impressive. Garden bridges are not too expensive, and the material, from which they are made, can be quite varied (tree, metal, stone). If you decide to equip your yard such bridges, don't take the money and make the product handmade, moreover, there is a production version of bridge for your own sketches!
Dry Creek, almost like water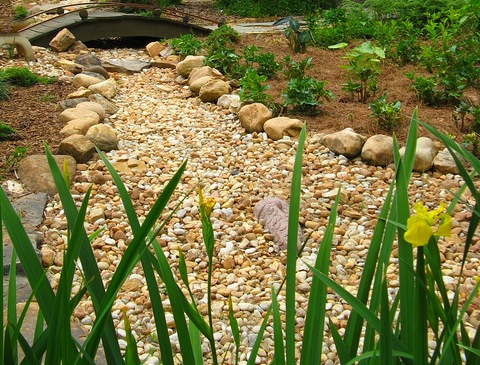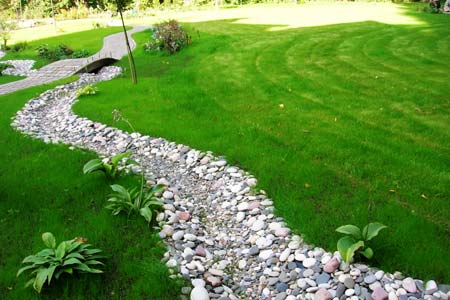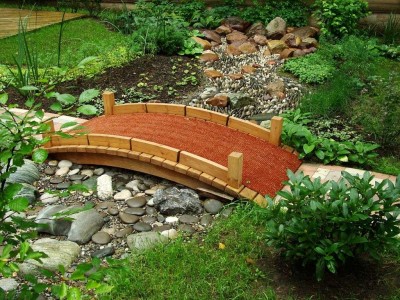 The best Supplement for your garden, of course, can be considered a dry Creek. This technique of landscape design is a natural stones, laid out in a dried-up riverbed. Use a dry Creek in places, where the creation of an artificial reservoir for any reasons it is impossible. The idea comes from Japan, where dry Creek is not only very popular, but it is, that it has a sacred meaning.
The people of Japan believe, what if the garden is to decorate with this decorative solution, it will bring the masters of harmony and prosperity into their home. Regarding the creation of a dry Creek, for this you'll need your imagination, natural stones and optional stone chippings (it is possible to represent the surface of the water). The contours of the stream can be decorated not only with flowers, but also such ornamental plants, as: juniper, dwarf spruce or mountain pine. It is also possible to combine different techniques of landscape design, in our case, installing over dry Creek garden bridge.
"Launched" country garden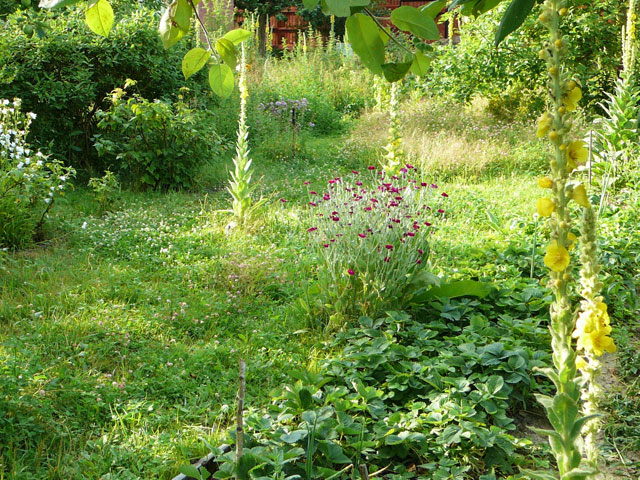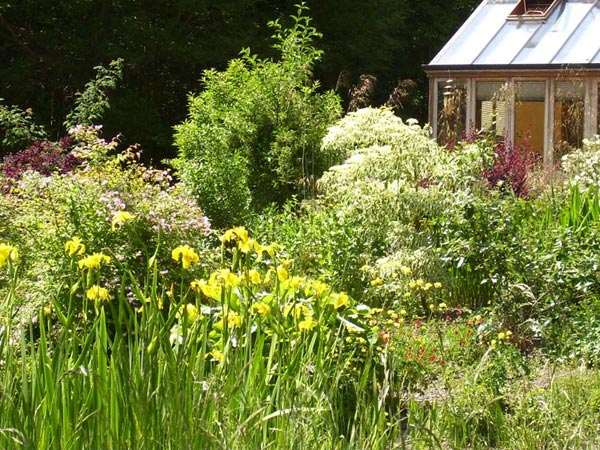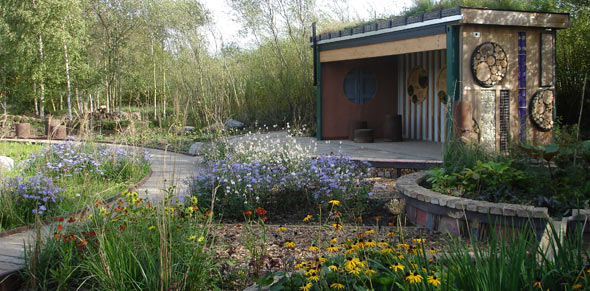 Another original solution for a garden plot isMitzie, the so-called, abandoned garden. The idea, to create an ecosystem, in which all will resemble a piece of wild nature. There should be overgrown with moss paths, weeds, randomly placed everywhere, small thickets of grass etc. The main thing that this ecosystem accustomed to local conditions, this requires compulsory participation of insects and birds. Therefore, in addition to various plants, in this garden should be bird feeders, birdhouses etc.
It is worth noting that "launched" the garden – pleasure not cheap and requires the mandatory presence of a specialist in the design of the site. It is also important to know, all the elements of such an ecosystem should complement the environment, and in any case does not contradict it, otherwise, despite its naturalness, a derelict garden will quickly lose their aesthetic appearance.
Glow in the dark phosphoric stones, and lamp-stones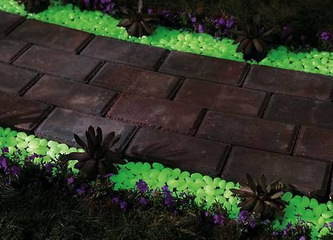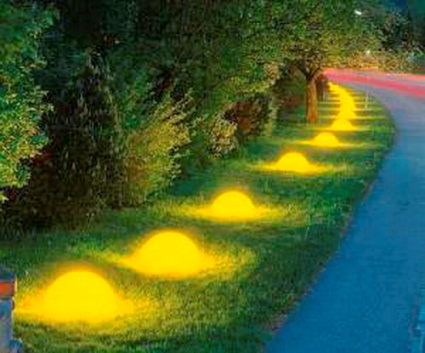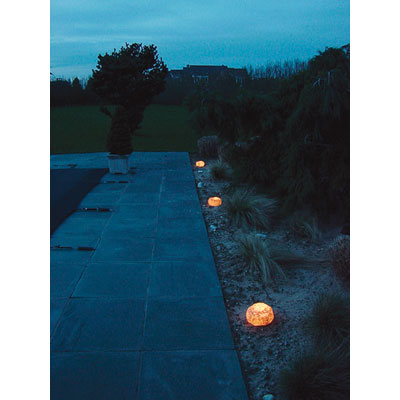 Glowing stones is an innovation in the field of landscape design. Night garden should be not only beautiful, but safe to navigate it and stay in it. Very creative and original solution for lighting the infield are the shining stones. The main advantage of being, they can be, where and how you want, emphasizing and complementing the decor of a garden plot. The stones are made of self-luminous polymer plastic, which for night lighting requires only daytime charging using solar energy.
The life of the glowing stones is not limited, so, once investing in such lighting, you will forget about the electricity costs. To the tangible advantages of such lighting is the fact, that the stones are not exposed to mechanical damage, resistant to cold and heat, easy to clean cleaning products, and would also be ideal to Supplement other types of lighting (pole lamps, solar lamps, led strip, etc.).
And finally, I want to add, the glowing stones are easy to make with your own hands, to do this you need natural stones (a great option – pebbles) and fluorescent paint. All you need, to apply paint on the pebbles and unique lighting for your infield ready!
Liked the article? Easily share your bookmark with your friends, social. networks: