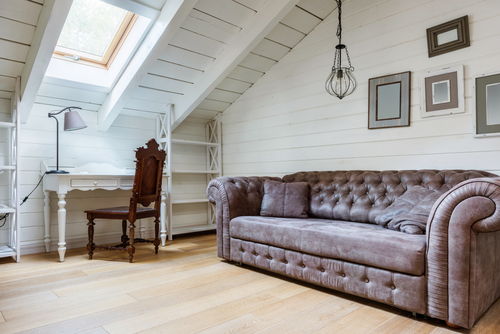 Many citizens, in a state of ongoing stress, caused by the accelerated pace of life, overpopulation of the metropolis, poor ecology and lack of security, subconsciously seek to break free. And for most, moving out of town is a real salvation. So, according to specialists from INCOM Real Estate, the vast majority of owners of suburban real estate, located in modern organized cottage villages, not ready to change country life to urban. So what are the benefits of buying your own cottage?
Calmness, calm again ...
Becoming the owner of a country house in a business cottage village- either economy class, you not only acquire a property over an area several times the size of a typical apartment, but also land. All houses are connected to central communications., and residential complexes have their own social infrastructure. What is not urban comfort?
But unlike the metropolis in the Moscow region, a good environmental situation, beautiful natural landscapes, unhurried rhythm of life, and, Consequently, serene atmosphere. Especially attractive is the purchase of a country house for parents, having small children. Here you can safely let your children go for a walk, not worrying about their safety, because the territory of the villages is fenced and guarded by security officers.
Sweet home
If the land area allows, it can be equipped, for example, pool or arrange a large garden, planting fruit trees and breaking flower beds. If you prefer to buy duplex or townhouse, then in private territory there is a place for a recreation area, barbecue or children's play complex. In any case, this is your land.!
As a rule, modern country houses have two or three floors, which accommodates a spacious living room, bright dining room, comfortable bedrooms, children and guest rooms, bathrooms. But cottages are not only distinguished by a large living area, but also the presence of a garage and utility rooms, for example, ground floor. Many owners equip a sauna here, gym or billiard room.
According to experts from INCOM Real Estate, Now in cottage villages of various classes you can buy inexpensively as ready-made townhouses, duplex or turnkey cottages, and at various stages of construction, land is being sold with and without a contract. It should be noted, that the cost of country houses is quite comparable with the prices of capital apartments. But, of course, First, everything should be decided for the purpose of purchase.
Liked the article? Easily share your bookmark with your friends, social. networks: